Despite Boris Johnson's assertion that the country would 'prosper mightily' even without UK-EU trade agreement, concern about this prospect strengthened as the possibility of a no-deal exit loomed larger. Faced with a deadline he had set only four days earlier, perhaps that is why last Sunday (13 December) the Prime Minister again chose "go the extra mile", still hoping to find a last chance saloon. With or without an agreement, disruption is inevitable as the transition period comes to an end. But Brexit may prove less politically damaging than some expect. If – perhaps quite a big if – he can ride out the immediate challenge, the electoral damage for Johnson may be relatively small. If Brexit has long term negative economic effects, they would be gradual. Gradual losses would be against a hypothetical comparator, not experienced directly.
Covid-19 has inflicted huge social and economic damage. It has hit the Prime Minister's popularity. Even so, he can pin his hopes on good news about vaccines. If mass vaccination can be rolled out efficiently, it holds out the prospect of a return to sociability and an economic bounce-back in 2021.
Perhaps in the medium-term the Prime Minister has reasons to be optimistic about his personal political prospects? Even in Johnson's best-case Brexit and Covid-19 scenarios, however, there is a political blot on his landscape – nothing less than the possible break-up of the United Kingdom.
In Scotland, next May's elections to the Holyrood parliament will be fought around the independence issue. The proportion of voters satisfied with Nicola Sturgeon's leadership has shot up – from 48% before the 2019 UK election to 72% in November 2020. If Johnson popularity has weakened generally, Scots take a particularly dim view of him: his treatment of devolution is inconsistent, and his attempts to resist another independence referendum may prove counterproductive. Altogether, then, the Prime Minister seems to struggle to make sense of Scotland.
"Belying its name, the UK is far from united. Its disunity reveals that the Kingdom is a mystery to itself."
Meanwhile, Brexit has revealed how little many politicians at Westminster know about Northern Ireland. The end of the transition period will increase social and political pressures there. In the longer term the pattern of political identities and demographics will continue to move against those most strongly committed to British Unionism.
Johnson's inability to read Scottish politics and society is not a simple personal failing. It runs through Conservative Party politics and the political culture around Westminster, and it is deeply rooted in Whitehall. Ultimately, it reflects basic differences in how the UK is understood. Is Westminster the sovereign source of political authority in a unitary nation-state? Or is the UK a voluntary union of nations?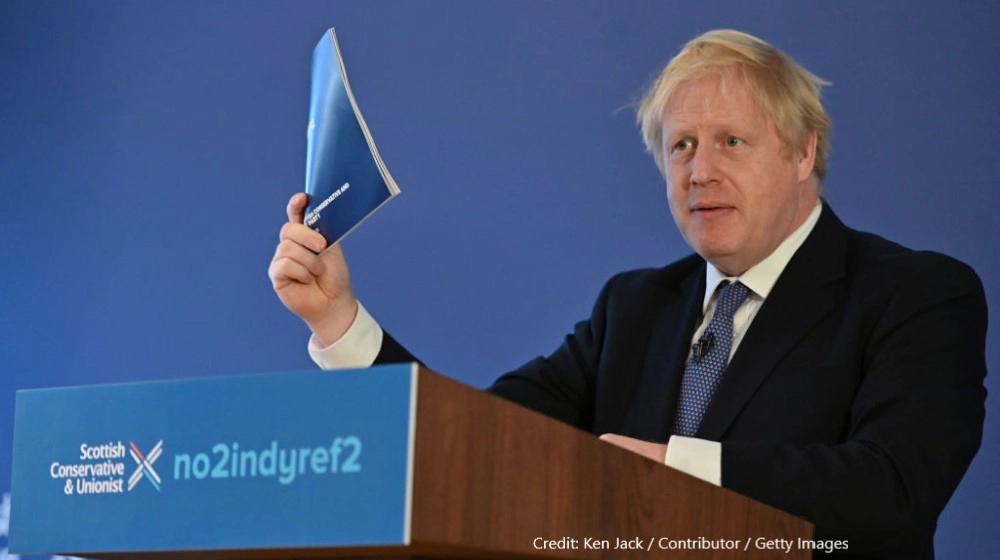 In order to govern effectively, an administration must first know the society in which it operates. Put simply, it needs an understanding of how things work. In his book Seeing like a State, the political anthropologist James C Scott considered states' attempts to render societies 'legible'. In order to 'read' society, he argued, all states standardise and simplify. But attempts to govern by command and control based on 'thin' simplification will prove counterproductive. Modest, correctable arrangements together with local knowledge and practice remain inescapable elements of effective government.
Westminster is its own world of tacit knowledge and embedded practice. Similar ideas animate the classic description of Whitehall's 'village life'. Driven by the slogan 'take back control', in the name of the UK as a whole, Johnson's administration is asserting Westminster's sovereignty robustly.
Equally, Brexit and Covid-19 have exposed a peculiar mix of thin simplification and tacit knowledge showing that Johnson's political misreading is not limited to the UK's Sphinx-like multi-national hybrid state. Even across England, when Westminster asserts its sovereignty the result can prove counterproductive. Some political scientists see the UK as particularly prone to policy fiasco and folly, whether we are talking about the battle against Covid-19, the introduction of the Poll Tax or the abolition of the Greater London Council.
Number 10's difficulty reading Scotland is, in one sense, understandable. UK-wide institutions still govern England, and England contains the vast bulk – 85% plus – of the entire UK population and economy. But as a result when dealing with the UK's territorial arrangements successive Westminster governments have been guilty of neglect, limited imagination and constitutional failure.
As Sky News' Deputy Political Editor Sam Coates has put it, at Westminster and Whitehall devolution often appears to be a mess of "immensely dull and complex" peripheral concerns. As a result, the temptation for ministers is to muddle along, as the UK has done in the past, hoping that any immediate independence challenge dissipates. And yet this habit of muddling through seems somewhat cavalier, given that the UK now faces an existential challenge.
National devolved institutions in Scotland and Wales did bed in remarkably smoothly. By contrast, London has failed to consider, in the round, how territories and peoples across the UK should be governed. The institutional arrangements to manage relationships between the UK Government and those in Northern Ireland, Scotland and Wales are inadequate.
Belying its name, the UK is far from united. Its disunity reveals that the Kingdom is a mystery to itself. Belying standard accounts of nation-statehood, surprisingly little effort has been made to create or sustain a shared state-wide identity or the institutions that might underpin it. There is little evidence of the shared 'imagined community' that is vital for any nation. On the contrary, recent research on relative territorial identities – how individuals view their sub-state and Britain-wide identities – casts new light on the character of apparently shared British identity. It turns out to work in very different ways across Britain. In the Brexit referendum, those who emphasized British national identity were more likely to vote Remain in England, but Leave in Scotland and Wales. The greater propensity of predominantly British identifiers in Wales and Scotland (although at a lower level) shows similarity to those emphasizing English identity in England.
Meanwhile, the UK-wide media is (unsurprisingly) dominated by English concerns, particularly those of London and the south east. UK national newspapers publish distinctive editions in Scotland and Northern Ireland often with contradictory front pages. Brexit provided an opportunity to test how key events – for example high-profile Brexit court cases – were mediated across each of the UK's nations. The upshot, it seems, was that the same events generated a distinctive debate focused on different issues in each nation (even in Wales, where sub-state media is notoriously weak).
To be fair to politicians, these aspects of national identity and the media are not well understood among all academic researchers. Even so, over the past decade, a series of events – economic austerity, Brexit and the Covid-19 crisis – have repeatedly lifted the veil on the UK's record of constitutional failure and ambiguity. In the rest of this article I examine that record of failure, looking at how governments of both political stripes in London have managed the process of devolution in Wales, Scotland and Northern Ireland, before reaching some broader conclusions.
Immediately on becoming Prime Minister in 1997, Tony Blair set the process of devolution in motion for Scotland and Wales. Within four months both countries had held referendums and endorsed devolution. These two new systems of devolution differed fundamentally. In Scotland a Parliament based on a 'reserved powers model' was (re)created with primary legislative powers, matched by a new political executive. The National Assembly for Wales borrowed its format from local government. Only able to pass secondary rules in areas explicitly conferred on it by Westminster, the National Assembly for Wales was a 'Body Corporate', and no separate government was created. In each case, political devolution essentially added a democratic element to the governance of policies already administered by distinct territorial Departments of State: the Scottish and Welsh Offices.
Devolution and Wales
In political terms, Welsh devolution has been a remarkable success. Established on the basis of a very narrow majority, devolution now appears to be the settled will of the people of Wales. Perhaps due to the dominance of English media, devolved politicians struggle for name recognition in Wales. From 2 March, Mark Drakeford's regular televised Covid-19 briefings enhanced his prominence, and his average 'likeability' rating then shot up. The most recent polling evidence (conducted December 7-11) has shown a sharp fall in approval levels for Welsh Government's approach to the Covid pandemic. Since then the infection rates in Wales have risen, and were also seriously under-reported for a period, which may further weaken support for the Welsh approach. Even so, in Wales, the experience of the Covid pandemic has focused unprecedented attention on devolution arrangements.
Successive London governments have repeatedly dispensed limited increments of power down the M4. From a Welsh perspective, Westminster's approach has made devolution much harder to operate. Constitutional and institutional structures arrived broken. Attempts to fix them have dominated devolution's twenty-year history. Between 1998 and 2017, for example, Westminster enacted two Government of Wales Acts and two Wales Acts, as well as withdrawing the 2015 Draft Wales Bill. Wales has moved from a local government-style 'conferred powers model' (making secondary legislation and being funded through a block grant), to reserved powers (full legislative system with significant tax-raising authority).
Even now the system has not yet settled. Irrespective of political devolution Scotland and Northern Ireland have always been distinct national-territorial legal systems. A single legal jurisdiction covers the nations of England and Wales. Oxymoronically, that jurisdiction contains two primary legislatures – Westminster and the Senedd. In Wales, justice policies, including around prisons, negotiate a jagged edge that cuts across Cardiff- and London-based powers. The Commission on Justice in Wales, chaired by Lord Thomas (retired Lord Chief Justice of England and Wales) recommended further sweeping changes in 2019.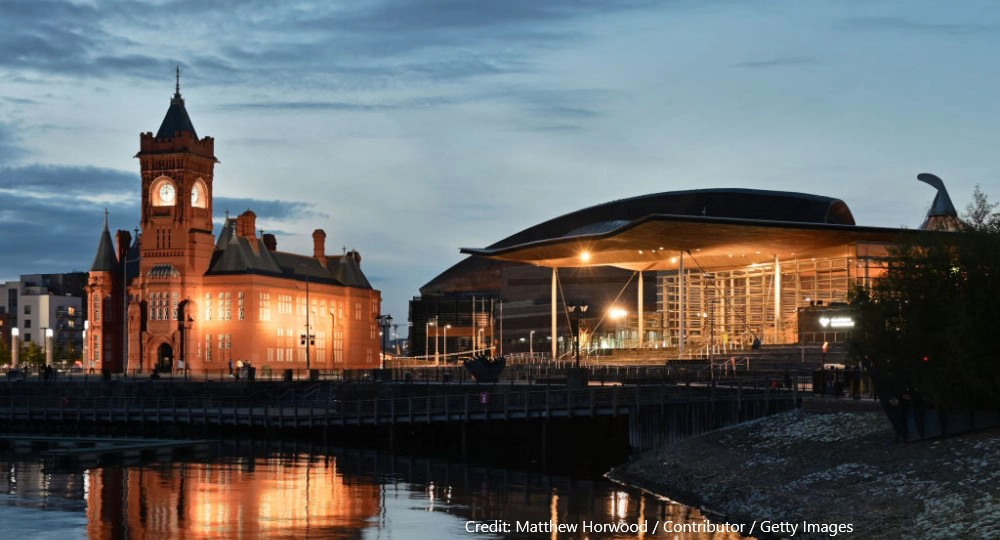 Wales's permanent state of institutional flux has inevitably sucked energy out of the ordinary business of government. Having always to fix the system is no way to have to run a country. Moreover, throughout this history, the record is mostly of Westminster making slow and limited concessions in response to considered proposals made from Wales. Welsh devolution is best described as a grudging and gradual dispensation from Westminster.
Scotland
By contrast, the form of devolution introduced in Scotland from 1999 was more settled, at least for a decade and a half. Even after an SNP minority took power at Holyrood in 2007, Scotland's basic institutional structure remained relatively stable. The constitutional politics, though, moved on, especially after Alex Salmond achieved Scotland's first majority government in 2011. The following year Salmond and David Cameron struck the 'Edinburgh Agreement' on the terms of an independence referendum. That referendum was held in 2014. It is hard to imagine the head of any other European government being equally relaxed about endorsing a process that could lead to the break-up of the state.
The referendum campaign moved matters on, not least as support for independence gained ground. In early September, less than a fortnight before the vote, a YouGov poll found the pro-independence side in the lead. As well as a widely reported speech by Gordon Brown, the scrambled response included a remarkable joint response from the leaders of the three largest parties at Westminster. A letter known as 'the Vow', signed by the Prime Minister, his Deputy Prime Minister and Liberal Party leader Nick Clegg and Ed Miliband, Labour's Leader of the Opposition, was published in the Daily Record.
"The threat that independence would see Scotland excluded from the EU was an important theme for opponents of independence in 2014."
Following the referendum the Smith Commission was created to flesh out the implementation of this vow. It led to further devolution of powers of taxes, borrowing and benefits. Westminster legislation was passed naming Scotland's Parliament as permanent and the convention that Westminster would not normally legislate in devolved policy fields without the consent of Scotland's Parliament was also written into law. (Changes of a broadly similar kind were also made in new devolution legislation relating to Wales.) Perhaps most striking was the sense, after the referendum, that the losing, pro-independence side acted like winners. 'Better Together' suggested that Scotland could shelter economically within an instrumental union, rather than be exposed to a harsh global economy. It seemed to lack an emotional core or positive appeal.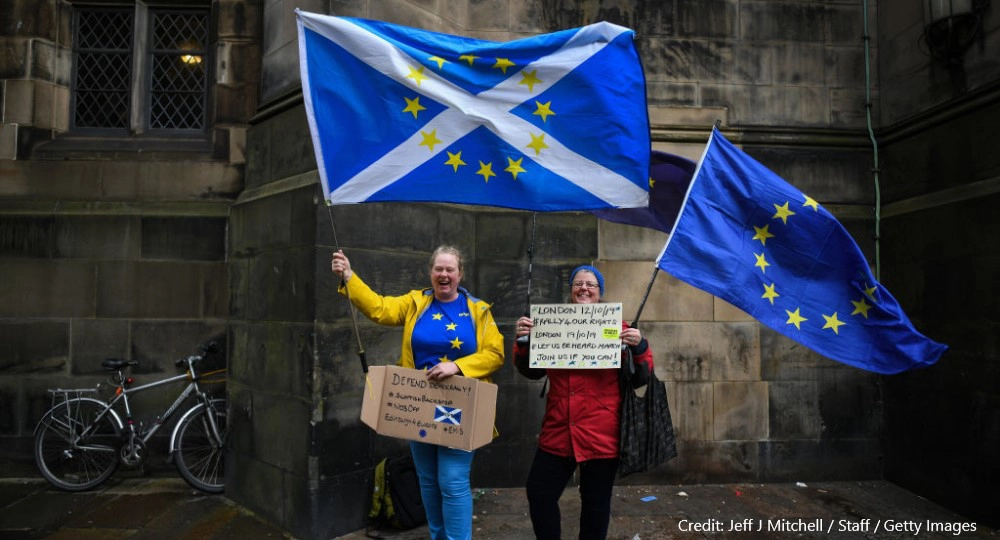 Brexit has further underscored political differences between Scotland and England. The threat that independence would see Scotland excluded from the EU was an important theme for opponents of independence in 2014. Being taken out of Europe despite a majority voting remain in 2016, and with, at most, a very thin agreement, has put more wind in the political sails of advocates for independence. They describe Boris Johnson as 'toxic' in Scotland, a 'recruiting sergeant' for independence. In fact, the Prime Minister goes down poorly even among supporters of Brexit, advocates for the UK Union and potential Conservative voters. Even Douglas Ross, the Conservative Party's new leader in Scotland, seems set on distancing himself from his Prime Minister.
Northern Ireland
The story of political success, but constitutional failure, may not apply in quite the same way to Northern Ireland. There, the political experience has been more difficult and uneven – think of the suspensions of Stormont and such policy fiascos as the Renewable Heat Incentive scheme. Arguably, though, devolution has been associated with a successful constitutional change processes, at least until the Brexit referendum.
If de-dramatizing the constitutional question created space for new civic identities to emerge, perhaps attached to the Belfast/Good Friday Agreement institutions, Brexit's dramas reactivated the traditional community division. Brexit also revealed how little understood Northern Ireland is in SW1, an ignorance illustrated by remarkable comments by Karen Bradley as incoming Secretary of State. After the referendum, Brexit focused unprecedented attention on the region, particularly on the 'issue' of the border on the island of Ireland.
A system of devolution?
It is clear that devolution varies dramatically across different parts of the UK.
Although often used glibly, the term 'asymmetric devolution' captures a deep feature of the UK state. In a sense, it reflects the UK's traditional pragmatism, moulding institutions to the particular circumstances of each part of these islands. There may be good sense in crafting practical institutions rather than forcing them to fit some theoretical design. Certainly, avoiding tough abstract questions allowed devolution to bed in and, at least in Wales, to 'evolve'.
"Although often used glibly, the term 'asymmetric devolution' captures a deep feature of the UK state. In a sense, it reflects the UK's traditional pragmatism, moulding institutions to the particular circumstances of each part of these islands."
But from the start devolution lacked an overall constitutional scheme. Even today it does not amount to a system. Instead, devolution was a pair of bi-lateral relationships involving the UK centre with Scotland and with Wales, together with a much more complicated three-strand arrangements around Northern Ireland. In addition, the role of the UK centre in devolution has always been limited and poorly defined. All multi-level political systems involve a mix of powers. The UK arrangements place much more emphasis on devolved 'self-rule' than on powers shared across the state as a whole. Even the limited and weak arrangements for relationships among the UK's governments – mostly the Joint Ministerial Committees – fell into disuse for long periods. This pattern made it much easier for the UK state to devolve parcels of policy responsibilities, while continuing to govern England much as it had before. That is the meaning of the aphorism 'devolve and forget'.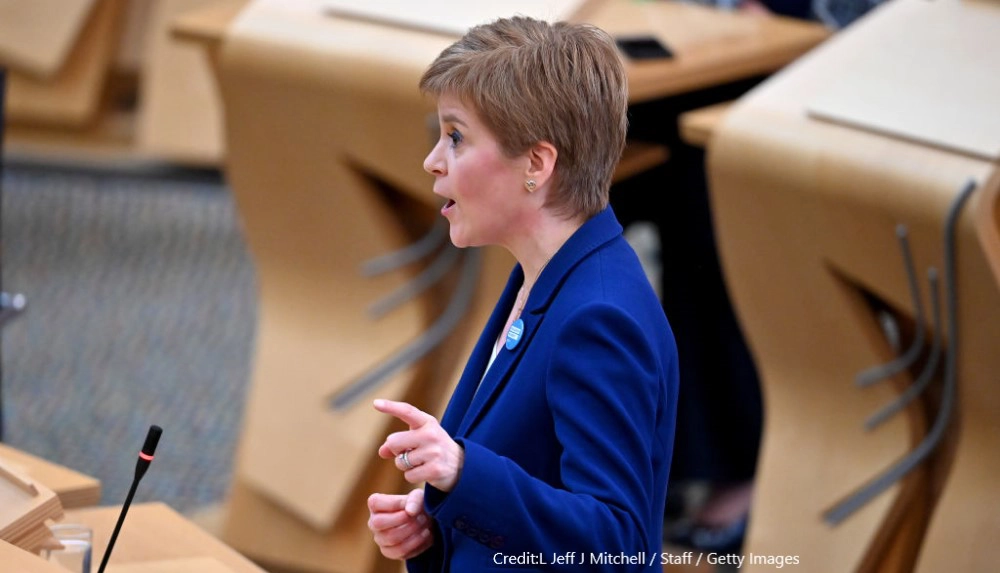 'What is the UK's purpose?'. That is the deeper question begged by devolution. From Blair onwards, no Prime Minister has even asked it seriously.
Within Britain, major public services – notably the NHS and education – came under devolved democratic control in Scotland and Wales. These areas – core aspects of citizenship and 'imagined community' – became Welsh or Scottish rather than British. Across the UK, the NHS is a highly shared symbol. No consideration was given to the idea of a shared framework within which devolved NHS powers would be exercised when Blair's first Labour government legislated for devolution. A decade later, when Gordon Brown became Prime Minister, he was troubled by the UK question. His NHS 'constitution' sought to 'regain' some shared state-wide ground over public services. Neither it nor his tortured musings on British values gained much traction.
The absence of any effort to provide a focus for shared state-wide citizenship is even more striking for policies over which the UK state retained control. Here, the block grant system for funding public expenditure demands attention. The Treasury retained complete control over the level of public spending, and it attached no conditions to how devolved authorities could spend their block grants. Both aspects – the absence of devolved resource raising responsibility and the 'no-strings-attached' grants – are highly distinctive internationally. This approach protected the Treasury from tax competition between UK governments. In principle, this kind of system might provide a basis for a mixed system of state-wide solidarity and devolved autonomy. But there was a key barrier to presenting the block grant as a shared system of finance underpinning a similar-but-devolved bundle of public services. This is because the so-called 'Barnett formula' that governs the block grant is not grounded in any normative principle: it has been described as 'arbitrary and unfair'.
Paths not taken are never easy to analyse. Recall that, alongside devolution, the Blair government introduced major social reforms, especially to the tax-benefit system. Newly introduced tax credits were provided on the same terms for people right across the UK. Yet New Labour did not present them as a form of UK-wide solidarity or citizenship.
Wishing to maintain its appeal to 'middle England', Labour was happy to disguise the degree of redistribution its tax credit reforms involved. Ironically, those benefiting from the new system were hardly likely to credit a government that sought to redistribute by stealth. Equally, this approach made it impossible for Blair and Brown to deploy this policy as a symbol of UK-wide solidarity or social citizenship.
Dig into the UK's policy response to Covid-19, and the peculiar status of the UK-wide tax-and-spend system is again uncovered. Treasury-financed support, including the furlough scheme, has been unprecedented in its generosity. While Rishi Sunak's personal standing may have benefited, the UK Government has not gained in popularity as a result. Free of direct responsibility overall level of Covid-19-related public spending, Nicola Sturgeon has maintained consistently high ratings in Scotland. Drakeford's popularity has been more volatile – suggesting we should be cautious about drawing political conclusions too quickly in changeable context created by the pandemic. Even so, in Wales as well as Scotland, so far, the devolved governments are more widely trusted than the Johnson administration.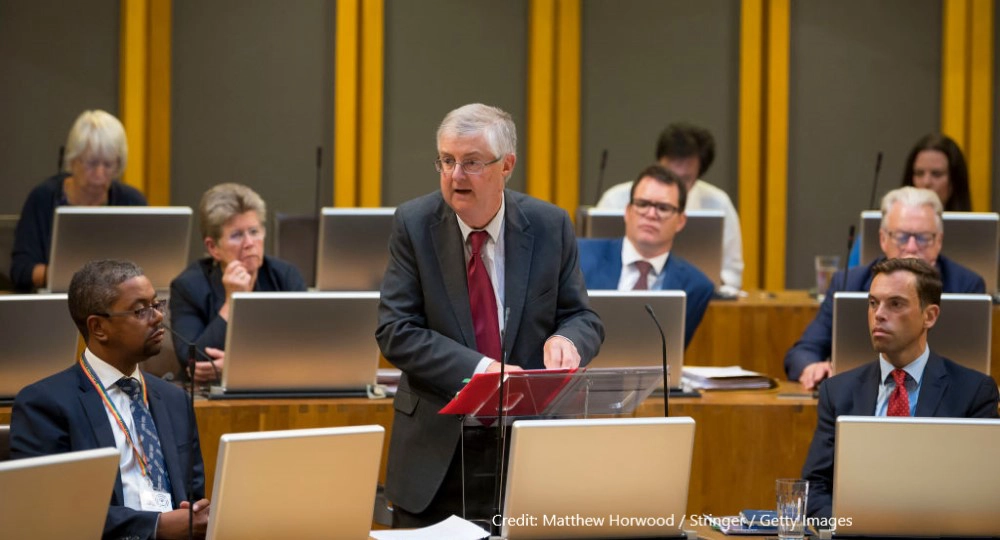 A strong suspicion that Treasury policy (and indeed the UK Government's wider approach) has been driven by the needs of London and the south east lurks around its approach to furlough. The policy was extended at the last minute before the November reintroduction of the England-wide lockdown – after Wales announced its autumn 'fire break' and alongside many parts of the English Midlands and North remaining under tight restrictions. Boris Johnson then indicated that furlough would be available in the future should devolved governments decide they need to introduce a further lockdown for their territories.
The riddle of the UK
Mick Moran applied James Scott's analysis to the British state, focusing on its addiction to regulatory innovation. From the 1980s, for Moran, a modern regulatory state was built on 'the ruins of club government'. Normatively, Moran traced a move from 'oligarchic, secretive rule' to 'something more open and accountable'. Yet his conception of 'hyper-innovation' also conjures an image of relentlessness: a British regulatory state in pursuit of an impossible dream, perhaps because the society and economy it sought to regulate proved puzzlingly illegible. Successive attempts to read and regulate society rendered it increasingly inscrutable.
"The UK constitution is in a state of deep disrepair. Its governing system does not 'do' systematic constitutional reform."
Rather than a transformative modernisation, perhaps hyper-innovation was stitched into the patchwork fabric of Whitehall's village life. The UK did not lack in technical expertise, but government remained an art or craft, not a science. Critically, club government remained a practice – being clubbable appeared as a personal quality – not a form of technical expertise. Historically, the club at the centre was partly counterbalanced by various peripheral hubs – and some provincial leaders also had access to London's political village. The constitution was understood as flexible, adaptable to new circumstances. Within this framework, comprehensive constitutional re-design remained anathema.
In the hope of loosening immediate constraints on its day-to-day operation, the UK governing centre is usually disposed to devolve and forget. Distrust of local government could spring from the same instinct. From moment to moment countervailing forces may be experienced as constraints on the centre's governing autonomy. Equally, though these limits also educate those in authority about the society they seek to govern. Apparently limiting structures can, paradoxically, serve as enabling constraints.
An alternative to structured territorial government sees the state buy in the services an administration believes it needs. Clever analysts and good data are essential tools for government. But a central government minded to administer through contracts cannot manage with thin simplifications of the diverse realities experienced on the ground. Such a government cannot get away with less detailed, fine-grained knowledge than one that works through well-established (though often also politically contested) institutional relationships.
The UK constitution is in a state of deep disrepair. Its governing system does not 'do' systematic constitutional reform. The Johnson administration's search for autonomy and control rests on very thin simplifications of a complex reality. Having shown undeniable skill at reading England electorally, it is locked into campaign mode and, for the purposes of government, is poorly equipped to make sense of UK. In the search for a cure, the tendency is to double-down on the causes of fiasco and constitutional fracture – and in so doing to deepen the constitution's disrepair. Faced with a deep existential challenge, political leaders across the UK would do well to work much harder on the totality of relationships among the peoples – and nations – of these islands – whatever constitutional form those relationships may come to take.
By Daniel Wincott, Director of Governance after Brexit and Blackwell Professor of Law and Society at Cardiff University.