LONG READ
The past: Universities in the run-up to Brexit
UK universities played their hand badly in the Brexit campaign of 2016. The resulting problems have lingered on, through five ministers for universities, four secretaries of state for education, three prime ministers, two general elections and one transition period.
The stance of university leaders as fiercely pro-Remain was never in doubt. I know of only one vice-chancellor who was a Brexiteer. The rest supported the campaign group Universities for Europe, established as a separate entity to the charity Universities UK in order to allow them to get their hands dirty in the Brexit referendum debate.
At Universities for Europe's inaugural event at University College London (UCL), the journalist and university governor Michael Crick suggested that the group's launch was "bogus", "unhealthy" and "un-academic". But as Michael Arthur, the Provost of UCL, put it some months later, it is part of a leader's job to fight for what they believe makes their institution stronger and that is what they were doing.
The mistake was not about having an opinion or standing up for it. It was to approach the 2016 EU referendum so differently from the 2014 referendum on Scotland leaving the UK. In the Scottish referendum, institutional leaders stayed out of the fray; in the EU referendum, they jumped in with both feet. Standing aloof and getting stuck in are both defensible positions, but acting one way in one instance and the opposite way just two years later was inconsistent. Each time, the easier tactical path was chosen and there was – and could be – no strategy linking the two.
As a result, university leaders looked unwilling to defend one union, the United Kingdom, of which much of the political left were sceptical, but keen to defend another union, the EU, of which much of the political right were sceptical. This would have made sense if the issues had been qualitatively different, but they were similar – for example, should Scotland stay in the UK-wide research area and should the UK stay in the EU-wide research area? The result was to put UK universities unambiguously on one side of the political chasm that has done so much to define British society since 2016. It also gave added oomph to attacks on other aspects of university life, like vice-chancellors' pay, grade inflation and free speech violations, which really took off in the months afterwards.
It wasn't just the strategy that was wrong. It was the details of the universities' pro-Remain campaign too. There was a lot of talk about the money that flowed from Europe to UK universities but much less about the use to which the money is put, such as tackling disease, combating climate change or driving technology forward.
When Universities UK asked Britain Thinks to find out what the public thought of universities after the referendum, no one mentioned research. Yet when they were reminded of it by the pollster, university research jumped to the top of people's preferences. In other words, the one aspect of academic life that is the most popular was also the most hidden. It was a reminder of an old truth about policymaking affecting British universities: they have lacked "friends beyond their borders."
Another problem, less important but still telling, was a lack of pluralism in discussions on campus. I participated in one such discussion at the LSE in the run-up to the EU referendum where the European Commission, Scientists for EU and Labour In for Britain were represented but at which there was not a single Leave activist. Admittedly, it was much harder to find Leave speakers willing to take part in university-focused events, as we ourselves at HEPI experienced. But the one-sided nature of campus conversations helped foster a culture in which over one in four students favoured banning Ukip from events at higher education institutions.
The clear stance of British universities in the EU referendum campaign is worth recalling because of its subsequent impact on the higher education sector. But that stance turned out to be little more than an historical footnote in the story of the referendum campaign itself. The journalist Tim Shipman points out in his magisterial assessment of the referendum that, when a vote is close, every factor matters. But it is still hard to imagine that a more effective campaign by universities could have persuaded the necessary 635,000 voters to swap from Leave to Remain.
The benefits of EU membership to the higher education sector helped deliver overwhelming support for Remain among university staff, but such positives were never likely to counteract the sort of arguments used by the Leave campaign to win over the majority of voters.
The present: Universities and Brexit
Whether or not universities could have had a bigger impact on the referendum all that time ago, one thing is not in doubt: leaving the EU is bad for British universities, especially perhaps in the short term.
However, while true, even this is not quite as it seems. There are three areas where EU membership is generally thought to provide a significant benefit to UK universities: research, including staff mobility; student exchange; and student recruitment. On each, the impact of the EU is positive but tends to be exaggerated.
Research and staffing
The benefits to the UK of being a full participant in EU research initiatives include encouraging cross-border collaborations, producing more widely-cited research and funding. One assessment of two decades of cardiovascular research neatly summarises the benefits: "Europe is a hub of cross-fertilization with strengthening collaborations and strong citation links."
Although the UK has been a net contributor to EU funds overall, it has also been a net beneficiary of EU research funding. According to data from the Office for National Statistics published before the referendum, the UK contributed €5.4 billion to EU research and development between 2007 and 2013 but received €8.8 billion for research, development and innovation activities.
Yet such multi-year data risks leaving a false impression. Just three percent of total UK research and development spending has come from EU Framework Programmes or their successors – material but not substantial. Moreover, the funding that has arrived on UK shores has covered an even lower proportion of the true costs of research than other important funding sources – in England and Northern Ireland, EU research funding covers just two-thirds (65.3%) of the full costs of relevant projects compared to around three-quarters for research funded by industry (77.6%) and government departments (74.5%).
One explanation for the gap between the limited quantum of money and the positive way it has been perceived is the uneven distribution. Some institutions and some disciplines have been particularly reliant on EU funding. For example, it has made up 11% of the research grant income of Russell Group universities and a particularly high proportion of research income for Archaeology (38%), Classics (33%) and IT, systems sciences and computer software engineering (30%).
The other factor that needs to be remembered is that the benefits of this money cannot easily be replaced. During the referendum campaign, Brexiteers implied that the UK could easily replace lost EU research funding. The first video of the official Leave campaign claimed the UK's total contribution to the EU was equivalent to "four times the UK's science and research budget" and asked people to "imagine" spending the money instead on "pioneering health and scientific research". But in fact the Leave campaign redirected the same money towards many other areas and it is challenging to envisage any replacement research funding replicating all the prior benefits.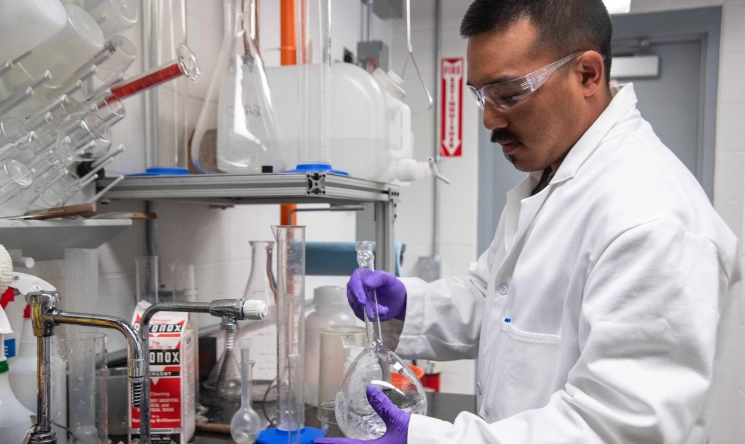 In the words of the House of Lords European Union Committee, chaired by the former Minister for Further and Higher Education Lord (Tim) Boswell, "it would take many years for any UK alternative to emulate the strength and productivity of the research collaboration built through the EU's research programmes".
As the Centre for Global Higher Education has put it, Horizon 2020 funding "is only the tip of the iceberg." There is also "the added value of collaboration, reputation, networking, joint use of research facilities and the leverage effect" as well as support from the European Structural and Investment Funds and loans from the European Investment Bank. So it is not as easy to replicate the research benefits of EU membership as the Brexiteers have claimed and the UK research base could become more parochial.
Since 2016, the politicians in charge have tended to agree and have tried to protect the benefits by committing to continued close research collaboration better than third-country status. In September 2017, for example, the UK government said it was aiming not only at maintaining but actually strengthening collaboration and that it wanted "to explore forging a more ambitious and close partnership with the EU than any yet agreed between the EU and a non-EU country."
This is easier said than done and it will not be achieved if the price and terms that Brussels want to set for deep engagement are deemed too high in London. The UK government's official language has remained positive but become more sober as the Brexit decision has receded into the distance and the end of the transition period has got closer.
Labour's shadow Minister for Further Education and Universities, Emma Hardy, has said, "I remain at a loss to understand how it could possibly be to the detriment of the UK to participate" in Horizon Europe. But since being on the losing side of the referendum back in 2016, the research community has not always grappled sufficiently with the question of what price, if any, they regard as too high. It seems only fair, as well as sensible politics, for the EU to recognise the positive contribution that the UK makes to EU research programmes when talking about future arrangements. But if this does not occur, at what point do researchers think we should walk away?
EU membership has encouraged staff mobility, not least through the European Research Area initiative, which facilitates the interchange of knowledge and technology. Around one in eight staff in UK universities is from the EU and if they chose to depart after the end of the Brexit transition period, this would denude our institutions. On the other hand, in the aftermath of the Brexit vote, the person in charge of Brexit strategy at the University of Oxford, the medic Professor Alastair Buchan, reminded the Education Select Committee: "For me, one of the things that we did lose was that nice and easy flow of clinicians and clinician science from Canada, the US, Australia, New Zealand and South Africa. We had really good collaborations that hopefully in this Brexit climate might be reinvented, because that movement of English-speaking medicine was a casualty of joining Europe."
In other words, the negative impact of Brexit on mobility among higher education staff could be mitigated by some elements of the post-Brexit migration system. For example, importantly for higher education institutions, the decision to reintroduce post-study work visas will facilitate students from other countries staying in the UK to work. Furthermore, the recent big promise to the people of Hong Kong suggests it is not inevitable that the policies of post-Brexit Britain must be anti-migrant.
Student exchange
Just as the arguments for cross-border research projects are strong, I have never heard a well-constructed argument against student exchange programmes, including Erasmus. In the words of the University of Aberdeen, which has the highest proportion of EU students of any UK university, "That the programme is an overwhelming force for good is undisputed." So it is hard to see how the possibility of the UK not being part of the expanded Erasmus+ programme could be anything other than a bad thing.
However, here too UK involvement is often misunderstood. Erasmus has not provided the UK with anything like a 1:1 student swap or 'exchange'. In 2017/18, the UK hosted 31,877 Erasmus students and trainees but only sent 17,048 to other countries; it was the third biggest receiver (behind Spain and Germany) but only the sixth biggest emitter of Erasmus participants (far behind France, Germany, Spain and Italy and just behind Turkey).
Clearly, the UK population has not made as much use of the programme as we might have done. Our low level of language learning has been a particular barrier: under one third (32%) of 15-to-30 year olds in the UK can read and write in two or more languages (including their first language), in contrast to a big majority in every EU country.
At a surface level, this could be said to mean participation in Erasmus+ is non-essential but, counter-intuitively, this is almost certainly wrong. One might just as easily argue that the low tendency of British students to study in other countries through Erasmus or in other ways makes it doubly important that our own campuses are diverse, for this exposes UK students to a wider range of influences.
Some of the benefits of participating in Erasmus may have been exaggerated and the government have made it clear they are anyway looking at establishing a domestic alternative if necessary. But in line with their comments on European research programmes, the House of Lords European Union Committee has warned, 'it would be a formidable challenge to try to replicate at a national level the substantial benefits'.
Beyond Erasmus, EU membership has had some odd effects on policies related to student mobility. Most notably, free movement of students across the EU, combined with allowing discrimination within EU member states, has allowed a form of intra-UK discrimination to flourish: Bulgarian, French or German students have been able to study in Scotland for free but students from England, Wales or Northern Ireland have had to pay significant fees.
The approach whereby people from outside the UK enjoy benefits shut off from the majority within the UK bolstered Eurosceptics keen on portraying the EU as 'the enemy within'. This was true even though it was actually within the power of UK policymakers to alter the situation.
Student recruitment
In June 2020, the government made it clear that EU students in England will come to be treated like other international students from 2021/22, meaning they will face higher fees and no longer have access to the tuition fee loans that are subsidised by British taxpayers. Maintaining the status quo would have faced legal and moral challenges: without the cover of EU membership, it is hard to justify charging students from the world's poorest countries much more to study in the UK than people from richer European states.
The best economic modelling of what will happen suggests incoming EU students will more than halve. If this were to happen, our campuses will be less diverse and less enriching. But EU students make up a relatively limited proportion of all students in the UK – just six percent (although the figure is more than double at 13% among research students). EU students also make up a smaller proportion of overseas students than in the past. Hilary Perraton's A History of Foreign Students in the UK notes the proportion of overseas students from the European Community/European Union fell from 47% in 1996 to 29% in 2010. It was still at 29% in 2018/19, when there were considerably more first-year students from China (86,485) than from all 27 EU countries combined (63,535).
Counter-intuitively, this is partly explained by the lower fees EU students have paid, which has made them less attractive recruitment prospects compared with non-EU international students. Home/EU student places have also sometimes been capped, meaning that non-UK EU undergraduates have displaced home students.
History contradicts economics. When Margaret Thatcher's first government removed subsidies for students from outside the European Economic Community, there were dire warnings about what it would do. Labour's education spokesman, Neil Kinnock, told the House of Commons "It is apparent that the policy has not a single friend." He even claimed with a typical rhetorical flourish that the effect would be to push people towards an institution founded to convert people from poorer countries to the ways of the Soviet Union: "the Secretary of State for Education and Science [Mark Carlisle] is acting as the registrar for the Patrice Lumumba university in Moscow."
Yet in the years afterwards, the number of students from outside Europe grew fast, as they were no longer subject to a quota and universities could charge fees high enough to engineer a surplus. Whether the economic modelling or the historical precedent is the better guide to the number of EU students in the UK after Brexit will depend in part, though not entirely, on the way in which universities opt to respond in their recruitment strategies as well as on UK government policies.
Even if the positive impact of EU membership has tended to be overstated, it still matters for two reasons. First, the biggest problem of Brexit for the higher education sector is neither the effect on the number of students nor the impact on the flow of research funding but a real sense that the UK is putting greater obstacles in the way of influences from the European mainland, in the way of EU students and in the way of EU researchers. We are regarded as reversing decades of deepening partnership and turning our backs on the very part of the world where we are geographically situated.
Secondly, while leaving the EU may not mean dropping down a sheer cliff face, small cumulative changes can add up to a great deal thanks to the power of compounding.
As the journalist Janan Ganesh wrote in 2017 about the wider effects of Brexit, "Britain should worry about the aggregation of marginal losses. Citizens of a certain age will know the routine. It ends around 2035 as the average Briton, perhaps standing in the infinite non-European queue of a Mediterranean airport, looks around and notices something about the French and German travellers. They are not just collecting their bags already, they are noticeably better off." That sort of fate, while not inevitable, is perhaps what should worry UK universities the most.
The future: Universities after Brexit
Even if the Brexit referendum and its aftermath have not covered universities in glory, the Covid-19 pandemic has, contrary to some rhetoric, shown universities and other higher education institutions at their very best. Their actions in response to the crisis – moving teaching online, changing assessment methods, offering refunds on student accommodation, extending research projects, preparing campuses for social distancing – proves how much they care about their staff and students better than any words can. Senior leaders have, rightly, cut their own cloth too, with some hefty pay cuts – ironically just at the moment when they have proven their worth.
Internationalisation and localism
But leadership is about the medium term as well as the present and the pandemic is acting as a catalyst for discussions about the future shape and size of the UK higher education sector. There are two key overarching concepts of higher education that are likely to be most relevant as this process occurs.
The first is internationalisation. The original medieval concept of a university as a travelling community of scholars evinces itself today as a tendency to ignore, or at least downplay, international boundaries. Advocates do not necessarily support full-blown globalisation, but they do want to make student and staff mobility easier and to promote more cross-border research, especially on the great challenges confronting the world. In some respects, this concept has been under severe strain in the UK for at least a decade.
The second concept is localism. This relates to the idea that higher education institutions are, at their best, a thread that provides cohesion to society, by training employees, supporting civic life and contextualising an area's heritage. This concept is just as valuable as the first and it is promoted even by the most outward-looking institutions – ask almost any UK vice-chancellor and they will tell you their institution strives to be excellent on three different levels: local, national and international.
Nearly all universities are place-based institutions and the local role of universities has been given extra focus recently thanks to the work of the UPP Foundation's Civic University Commission. But it is an open question whether any institution can ever be truly excellent in all three dimensions – local, national and international – at once and, in straitened financial times, the answer is almost certainly no. I recall asking a senior manager at the University of Oxford what his institution did for local people. I expected an answer about the number of staff who were helping local schools improve or similar but was instead told the institution was supporting the government's ambition to reopen the east/west train link to Cambridge.
When it comes to higher education, localism can be in tension with internationalisation and it too has been under strain in the UK in recent years, as elements across the political spectrum have pushed the idea that there are too many universities and too many students. Universities have been caricatured as profligate top-down institutions, ignoring the reality that many higher education institutions were founded by their host communities and that no town or city with a university wants to see its back but many places without (Hereford, Peterborough, Swindon) would rather like one.
A challenge that will continue to confront policymakers as well as institutional leaders is that focusing on the first concept, internationalisation, brings you international prestige, including places in the global university rankings, but focusing on the second, localism, may do more to build a cohesive society.
The idea that individual countries should each host a stratum of globally excellent universities has been growing in influence, with many other countries using public funding to embed hierarchy. The problem is that, if you put excessive focus on having some globally competitive institutions, you risk ending up with some world-class institutions but not a world-class system. So developed nations will continue to wrestle with the balance between internationalism and localism, as well as the degree to which societies can drive both concepts forward simultaneously by diversifying their higher education systems.
The UK, in particular, has constantly struggled with this tension. While the UK, arguably, still has a single higher education system (despite ever greater levels of devolution), the sense of hierarchy is constantly palpable, and made worse by the entanglement of age and resources. While institutions have strived to resemble one another in terms of what they offer and while I have seen some excellent practice at every university I've ever visited, employers, the media and middle-class influencers have continued to believe there is a clear hierarchy. In this view, Oxbridge sits at the apex, above the bigger older universities in our major conurbations (such as London, Birmingham, Edinburgh and Manchester), which in turn rest above the 1960s foundations and the former polytechnics, with even newer – often specialist – universities bringing up the rear.
An institution like the University of Warwick, which has earned enormous prestige despite being just a few decades old, is so rare it is the exception that proves the rule. Moreover, its prestige stems partly from the decision to name the institution after picturesque Warwick rather than war-torn Coventry: according to Michael Shattock, Coventry "made all the running' but 'received little of the credit."
At the moment, political forces look most likely to embed the existing hierarchy further in numerous ways: there is an excessive focus on questionable metrics, like the earnings of an institution's graduates, rather than more comprehensive measurements of societal value; there is a desire to drive a bigger wedge between 'academic' and 'vocational' pursuits, ignoring that most universities already excel at both; and there is a desire among some policymakers to expand two-year courses of higher education at the expense of more detailed, more rounded or more lengthy honours degrees.
But there are forces pushing in the other direction too. The fact that some of the key workers hailed during the pandemic combine high skills with low pay has emphasised the truth that wages are an incomplete reflection of the value of someone's education and career. There is talk of 'levelling up', including in relation to the substantial research and development budget, as well as education and skills being the route out of any post-pandemic post-Brexit recession. Moreover, the centre-right continues to look for new entrants to compete with and disrupt established education providers, proving no one route is predetermined.
From a mass to a universal system
The true significance of Tony Blair's commitment back in 1999 to send half of all young people to higher education lay not in its headline-grabbing commitment to expansion, which merely signalled the continuation of past growth rates. Rather, it lay in the fact that shifting from under half to over half of the population making it to higher education is the tipping point between a 'mass' and a 'universal' system.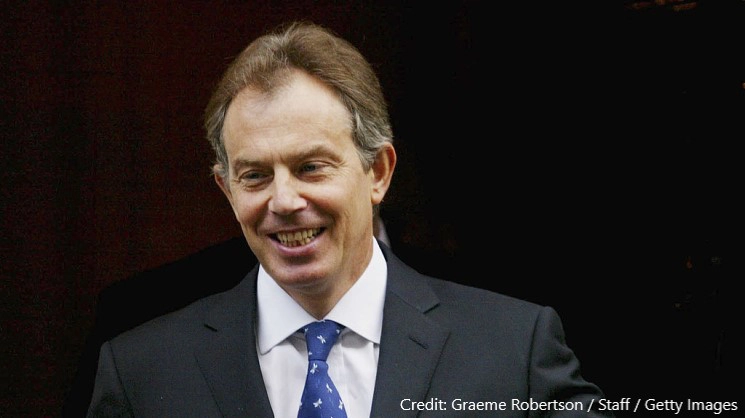 At this point, according to one of the best ever writers on higher education, the US sociologist Martin Trow, profound changes start to occur: universal higher education systems 'attract the interest of mass publics, who increasingly come to see themselves as having a legitimate interest in what goes on in the institutions of higher education.'
This helps explain why the 50% target remains so controversial a generation after it was set, a decade after it was meant to have been hit and two years after it was apparently achieved in 2017/18. Research suggests people who are most averse to more higher education and keener on restricting access to it are those who have benefited themselves from having a degree and who want to retain their relative advantages.
Even if the dominant top-down political narrative is sceptical towards less prestigious universities that have done so much to broaden access, there is overwhelming pressure from below for more education, including more higher education. According to the Millennium Cohort Study, 97% of mothers of young children want their offspring to go to university. I have previously argued for a new 70% target so that we can plan ahead to help more of them get there.
Structurally, there are probably three possible, potentially overlapping, futures. The first is further embedding existing hierarchies, delivered by concentrating resources particularly in the 10% to 20% most prestigious universities. There could be a Premier League of star performers, a Championship of those just outside hoping to enter the big time and the majority left to continue making a real difference to people's lives and their local communities but without access to the big money.
A second theoretical possibility is more equality between institutions. Tim Blackman, now the Vice-Chancellor of the Open University, has repeatedly challenged his peers to accept the evidence that mixed groups of students learn better. If comprehensive schools are deemed the best educational approach, why not comprehensive universities with open doors and low entry requirements, principally serving their local residents? But in practice, the obstacles against this are deeply entrenched, especially in a country as obsessed with the past as the UK. Oxbridge, the red-brick universities and the big London institutions will all continue to guard their positions jealously.
A third approach might be to look at federated institutions as a way of satisfying multiple objectives at once. The barriers against full-on mergers are big – for example, joining a less prestigious institution harms your league table rating, while few vice-chancellors want to preside over their own institution's apparent demise. Yet closer co-operation between more than one higher education institution (possibly incorporating further education too) might look more appealing in the future, if there is to be a renewed wave of austerity and if opportunities for international collaboration become even harder. Federations rather than full mergers might allow institutions to concentrate efficiently on different missions, without dragging down the league table position of the most elite part and while playing a proper local role.
A glance at the size of some larger universities around the world does lead to legitimate questions about whether all our universities are the optimum size and it is notable that Universities UK responded to the Covid-19 pandemic by lobbying for 'A transformation fund to support universities over the next two to three years to reshape and consolidate through federations and partnerships or potentially merge with other higher education institutions, further education colleges or private providers.'
It is also notable that the government responded to the pandemic by replacing its macho rhetoric on refusing to guarantee the future of institutions with a new 'restructuring regime'. It brings back to mind the musings of the former Secretary of State for Innovation, Universities and Skills, John Denham. He used to ask why higher education institutions in Hampshire did not collaborate on the model of a US state university system, and there may be other parts of the UK where this would be even more appropriate.
Finally, given the shift to online learning during the crisis and the continuing forward march of artificial intelligence, it is important to lay down a marker on the pulling power of traditional forms of higher education. The idea that the traditional university campus experience is over may turn out to be as naïve as the hope among less progressive people that we should send fewer people to higher education. Witness the desire to get back to campus after the pandemic, the record levels of interest in enrolling at university despite campuses being partially closed and the big money that continues to be attracted to student accommodation.
For many students, the attractions of learning are partly social. They are for academics too. If institutional leaders had wanted to run distance learning providers, they wouldn't have built (and continue to build) such large campuses. In a universal higher education system, some people will want to log in to learn online at night. Others will want to learn later in life with little attraction to the social aspects of student life. Yet more will want to do pockets of bite-sized learning at different institutions, ideally with the option of rolling it all up into a degree. All these things should be encouraged.
But the chances are that many people born today will still want a higher education experience that has much in common with the undergraduate experience I enjoyed 30 years ago. Brexit is unlikely to alter that, even though it may yet affect the standing of UK universities in the rest of the world.
By Nick Hillman, director of the Higher Education Policy Institute. The author is grateful to senior university staff and colleagues whose comments improved it. The opinions are his, not theirs.